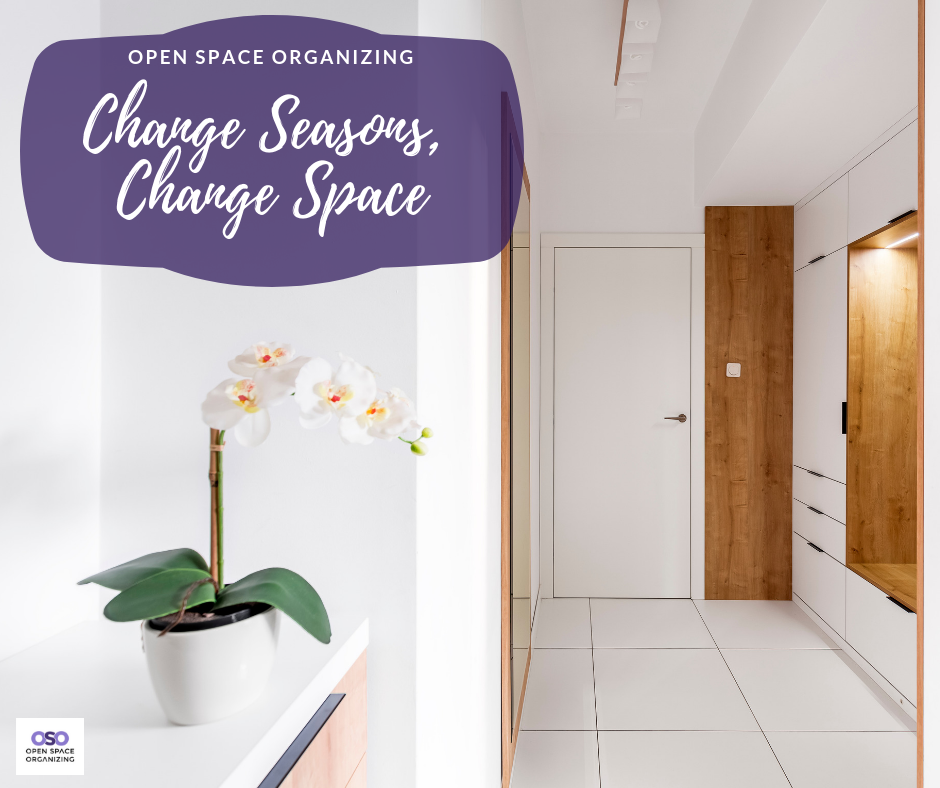 As summer draws to a close and the weather begins to turn, I feel motivated to make adjustments in my home space.  Sometimes it's a closet refresh, sometimes a maneuvering of furniture, sometimes the beginning of a whole new chapter.  In the Chicago area, the change in seasons from summer to fall can mean a big change in the weather. It's now time to pull out the scarves, sweaters and boots!  During this time of year, when we swap our summer wardrobes for fall and winter, it is also a wonderful opportunity to purge some of the items you aren't deeply in love with anymore.  A fun fall idea to motivate your purging is to have a wardrobe, purse or jewelry swap with friends!  Purge your items, and swap for something new – costs you nothing, and gives you a fun night out with friends!
The best part about fall for me – BACK TO SCHOOL!  The school supplies, crisp air, and renewed feeling of learning always excites me!  However, for little kids, adjusting to a new school routine and staying organized can be tricky.  Routines can be so helpful with this. Having the same wake up time every day, setting aside time for homework every day at the same time, having a place for backpacks to hang and reminders to hang them there – everyday.
Students need a homework station – and even in the smallest of spaces, this can be accomplished.  Having a clear space with a jar for pens, pencils, rulers, glue, etc. is really all that's needed.  But it needs to be clutter-free and removed from distractions like phones, TV and games.
Create a space for backpacks for school as well as activity bags for sports, teams, etc. In the mudroom, or garage are great places for these!  Use your vertical space and 3M hooks to hang bags in neat order!  When it's game-time, you can just grab and go!