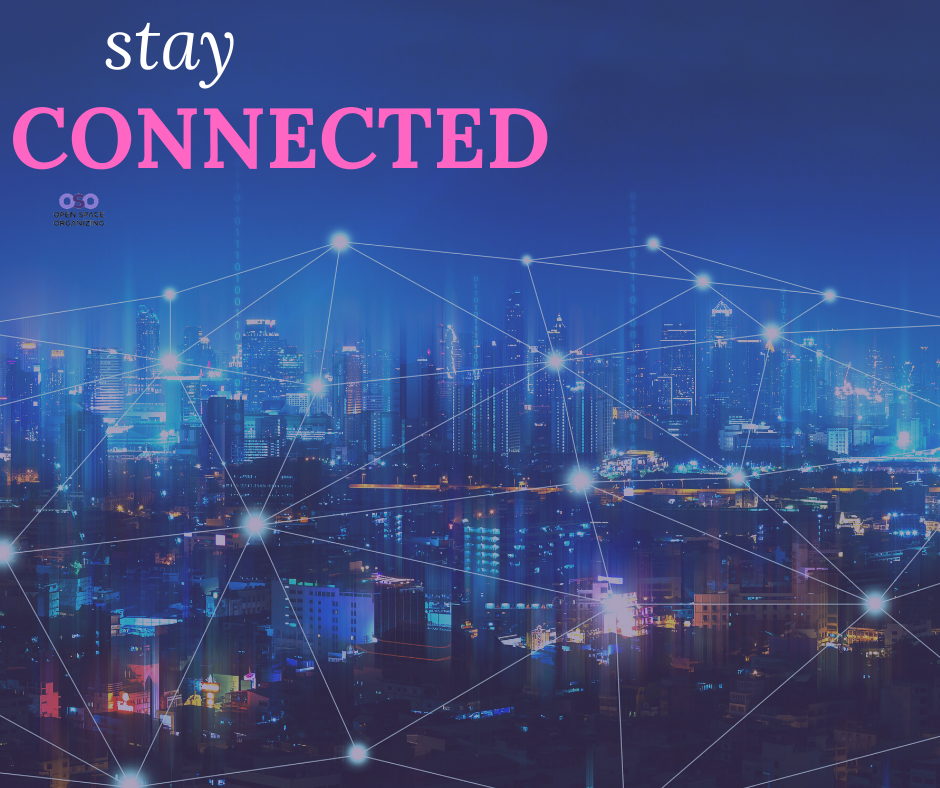 Do you all remember that At&t commercial from the 90s?  The "reach out and touch someone" tagline?  Did you imagine all the ways we'd be able to do that, 33 years later?  We can be there for each other – and if you need some tech support, don't hesitate to reach out. "IT support" here at OSO can be here to help you too.  Google Duo video calls, Zoom, or Skype are the greatest inventions of our time.
Have you asked someone how they are feeling today?  Has anyone asked you?  Staying engaged, connected and positive is more important now than ever.  Reaching out to help others, dropping a little care package on a neighbors porch, calling to check on the elderly in your neighborhood are all fine ways to stay connected, while keeping your distance.  These are clearly unprecedented and uncertain times.  But when it comes right down to it, society will come together.
Keeping a routine, whether you have kids or not, is going to be so helpful.  Get out for a walk in the afternoon, even if it's just a lap or two around the block.  Do your best to feed yourself and your family well with what you have.  Play music as loud as you like.  Dance.  Sing.  Laugh.  Send someone a meme today.  Tell someone you love them and think they're amazing.
We're here for you.  Reach out if you need anything.  We think you're amazing.
OSO team